PermaDrain Visits 2019 Louisiana Restaurant Association Expo in New Orleans
Our CEO Russell Robillard had the luxury of attending the 2019 LRA Expo over the weekend at the New Orleans Morial Convention Center. A three-day marketplace for restaurant and food-service professionals, the expo is a central hub to display our innovative and industry-leading products that PermaDrain has to offer.
We had the opportunity to shake hands with restaurant owners, managers, hoteliers, and others who had exceptional feedback on our products. What stood out to expo passerbys was the functionality and added value that our performance-tested, patented products bring to the table.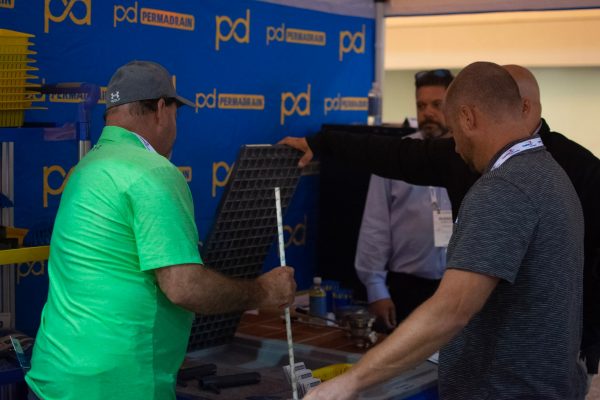 "Many of our clients are well-known, name brand restaurants who all started from the developmental stage of operations, a time when a company can't afford to throw away money on plumbing or unnecessary repairs," says Robillard "The restaurant industry generated an estimate of up to $9 billion in sales in 2018," and he knows that costs are rising for most of these smaller, local restaurants.
The Expo is home to key players in Louisiana's food and beverage industry as the largest, most comprehensive event in the Gulf South. It's also home to the Great American Seafood Cookoff, an annual cookoff organized to celebrate chefs nationwide and promote Louisiana's domestic, and sustainable seafood industry.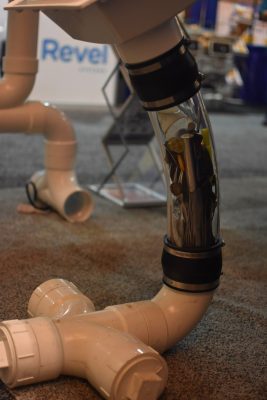 Hidden Side of Sanitation Costs | Louisiana Seafood Industry
As an initiative to drive local seafood sales, Governor John Bel Edwards recently signed a bill which forces restaurants to label whether they are serving foreign shrimp or crawfish to customers. President of the Louisiana Shrimp Association argues that imports on seafood are rising; whether it's due to Mississippi River flooding spiking the recent algae blooms in the state or simply the low cost and poor quality of seafood, it's affecting the market in a huge way. Labeling of foreign seafood imports is required by restaurants state-wide, and failure to provide this information will result in violation of sanitary code, which could be even more costly to the restaurant industry.
Despite the lengths a company can go to protect itself against health code violations, hundreds of restaurants experience permanent shutdowns or penalties due to sanitary violations every year. Although most violations are cause to rodent droppings, food not meeting hot or cold service requirements, and other outrageous factors or mistakes that can easily be avoided, restaurants who prepare for the worst should still invest in the best products for their business. Whether operating in an industrial or commercial kitchen, it is critical to protect your investments from market disruptions. Getting the PermaDrain Protection on all our featured products like the DrainShield, Trough Drain, Locking Dome Strainer Kit, Safety Basket, and more could save you money in the long run.