Just like anything, some commercial sink drains are better than others. Most commercial kitchens have a variety of 3 common drains:
3 ½ INCH LEVER DRAIN
Any commercial kitchen usually has some variety of this style drain found in 3 compartment sinks, pre-rinse sinks, and prep sinks.
1 ½ INCH JUNIOR BASKET STRAINER
These are more common in hand sinks and drain boards.
1 INCH BRASS BAR SINK DRAIN
Most commonly found in three and 4 compartment sinks, these drains are also found in many ice bins and other commercial drainage applications.

The most common drains to need service are lever drains due to the working parts, and there are 3 styles of lever drains:
TWIST STYLE POP-UP
Twist style pop-up lever drains are most common. Many companies make a variety of these drains and they can be found in most commercial kitchens. Unfortunately, manufacturers knocking off each other's designs and the attempt to produce at the lowest cost possible has become a downfall for this design. O-rings have to be replaced often. They typically come with flimsy Strainers that get bent up and won't stay in place or get lost allowing debris to get caught in the mechanics of the drain causing further wear and damage down the line.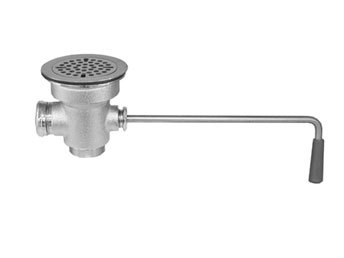 POP-UP STYLE
Pop-up style lever drains are the least common. They share some common features with the twist style pop up drains, and in return share the same problems, if not more. Once the main O-ring that stops the water up wears out or falls off, they have a hard time staying closed to fill sinks up when needed.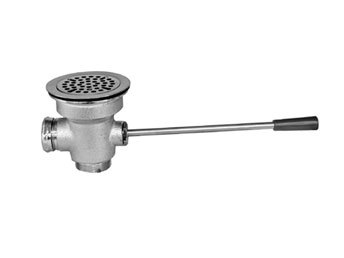 TWIST STYLE BALL VALVE
Twist style ball valve lever drains arguably offer the best design features to hold up in demanding environments. They operate the same way many valves in plumbing systems do with great reliability. Fisher makes a good quality twist style ball valve lever drain which can be purchased through one of our partners here.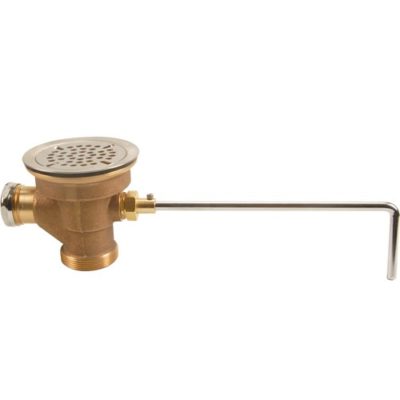 When replacing drains or building out a commercial kitchen, always consider using the best option for your lever drains. A good quality drain can save you lots of money and headaches down the road. In addition, purchase PermaDrain products for your commercial kitchen to minimize drain-cleaning expenses.